Mason & Main is nothing without the creative inspiration, both past and present, that comes from the Yesler Terrace neighborhood. Seemingly anywhere you turn incredible art flourishes. Seattle is a city abundant in art be it in galleries, museums, gardens or alleyways.

We are proud to feature one of Seattle's largest art collections in a residential setting. Displaying works from a wide range of artists and mediums, Mason & Main represents the craft and creativity of our city.
LARGE FORMAT PAINTING, MURAL & BUILDING EXTERIOR ARTISTS
Jazz Brown
Large Lobby Mural-Building A and garage entrance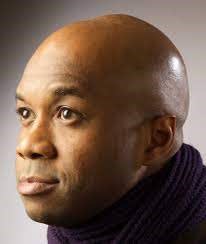 Jazz Brown
Large Lobby Mural-Building A and garage entrance
About the artist
Jazz Brown is a native of Savannah, Georgia and moved to Seattle in 2004. Brown is an autodidact who uses acrylic paint to create vivid, expressive compositions. He is described as a philosophical painter and makes abstract works that are a maze of lines and blocks in unusual shapes. Born and raised a Jehovah's Witness, Brown's departure to abstraction has something to do with his breakage from the rigidity of that upbringing. His work contrasts balancing compositions of colliding shapes into geometrical labyrinths, creating a sense of void and balance.
Source: J. Rinehart Gallery, City Arts Magazine, 2017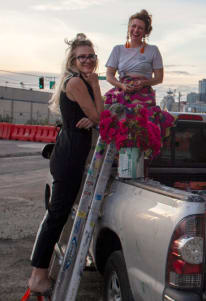 Lina Cholewinski & Kathleen Warren
Planters along the Pedestrian walk and both exhaust stacks
About the artist
we are kathleen + lina and together we are overall creative, a woman-owned creative company that focuses primarily on large-scale murals and assisting artists, communities and clients to achieve their artistic vision. With a collective nineteen years of experience both leading and assisting on public and private art installations, we find great joy in partnering with inspired community groups and businesses. And we take great pride in our ability to absorb a collective desire for art, to consider the community it serves, and to use our sensitivity to install site-specific works that will stand the test of time. As experienced designers and project managers, we wish to bring joy and ease to the process - working with all teams involved to execute a timely and smooth design process and installation.
William Schlough
Large exterior mural - Building A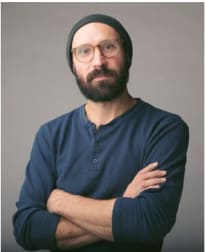 William Schlough
Large exterior mural - Building A
About the artist
Will Schlough is a public artist living and working in Seattle. Whether it's mural work, sculpture, or a combination of the two, Will's work creates whimsical interpretations of project sites, presenting art that lives within our world, rather than merely being added to it. Through the development of playful, site-specific narratives, Will's work asks viewers to explore possibilities, both in the physical landscape and within themselves and their communities.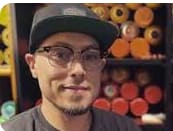 Desmond Hansen
Exterior traffic light signal box, Boren Avenue street side, Building A
Desmond Hansen, is an artist on a mission to paint amazing murals everywhere, of all sizes. The artist behind over 60 portraits throughout Seattle, individually painted on traffic signal boxes. Desmond works in digital art graphics, brand marketing, and canvas art in various mediums.Desmond Hansen Art
MASON MAIN BUILDING A - INTERIOR ARTISTS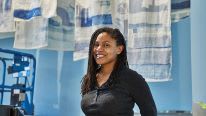 Jite Agbro
L7 Amenity, Building A
Artist Statement (excerpt):
I've worked as an artist for over 20 years. My work is about social posturing specifically how individuals navigate social systems and power structures using emotional, physical, and psychological tools I call armor. I'm fascinated with how old oppressive systems replicate themselves through social practices and rituals like; displaying objects of status and the signaling of power through gesture. I find that traditional marks of status can be transformed into a self-imposed set of rules that can dictate how we navigate the world.
Come to Grips with Yesterday >from the 2016 series Armor and Confabulation
Source: jiteagbroart.com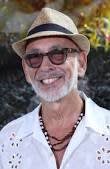 Juan Alonso-Rodriquez
Main Floor interior, Building A
About the artist:
The act of creating, particularly painting, is a necessary form of meditation and the serenity I seek. My work is an on-going abstraction based on forms both found in nature and those conceived by human ingenuity. Memories of sights and sounds of my Caribbean origins always play an integral part in my creativity. I am influenced by the organized balance, pattern and symmetry found in nature as well as that of architecture that lives in harmony with the natural world.
Juan is the recipient of numerous awards and recognitions including the UW Libraries Images Lecturer, the Governors Arts Award, the (Seattle) Mayors Arts Award, an Artist Trust Fellowship, and a Dejunius Award for Activism
Source: juanalonsostudio.com
Hierro,created in 2021 is part of Juans Baranda Project Series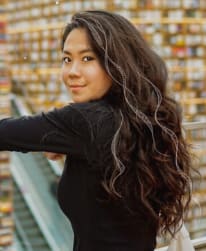 Hoa Hong
L7 Amenity
About the artist:
Hoa is a multidisciplinary designer and graphic artist based in Seattle, Washington. Currently, Hoa is working as a designer, painter and muralist focusing on typography, branding and abstract expressionism. When Hoa is not creating things on the computer or canvas, you can find her crafting things and constantly searching for inspiration through music, fashion, and architecture. Throughout her creative career, Hoa has worked on various large-scale murals in cities like Seattle, New York, and San Francisco, featured in Billboard Magazine, XXL Mag, New York Daily News, to name a few. Additionally, she also created many graphic arts and brand identities for various events and local businesses, music artists and BIPOC communities.
Jackson Chihuly
Photography, Building A corridors
Jackson Chihuly is a Seattle native film photographer. He enjoys capturing the details of life and cityscapes, attempting to find the intersection of the industrial and organic.@j.chihuly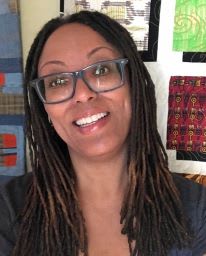 Tierney Davis
Quilt, Recycled Hope, Building A, L7
Originally from New York, and having lived in Texas and the Pacific Northwest, Tierney began quilting in 1999 as a distraction from the rainy winters in Seattle.
Artist Statement (excerpt):
Over the years I've evolved from a traditional quilter to exploring art quilting with a focus on improvisational design, storytelling, and creating art with recycled materials. I've shown my work in art shows across the country, the City of Seattle owns four of my textile art pieces as part of their Portable Works Collection and in 2019 I had my first solo show at the City of Seattle's Municipal Tower Gallery.
Recycled Hope: This textile creation in the Recycled Hope series, was inspired my hope that in order to move forward as a country we need to foster open windows of conversation and respectful dialogue between peoples of different cultures, socioeconomic statuses, ages, identities and life experiences. Source: tierneycreates.com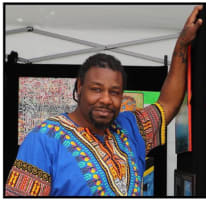 Vincent Keele
L2 Amenity and gallery wall
Artist Statement (excerpt):
I am a second-generation expressionist painter living and working in Washington with a focus on creating paintings that embody movement, energy, and luminous light. My work puts cognitive thinking in the foreground, letting the viewer discover things along the way. I paint each artwork with a mix of expressionism and abstraction, with bold, colorful flowing lines. I have found that art is a binder; it brings people together in thoughts, feelings and expressions. I use art as a way to awaken cognitive thought, harness creative energy and to research the limits of universal thinking.
Source: Vincentkeele.com


Cristina Martinez
Amenity L7 Gallery Wall
About the artist:
Cristina Martinez is an artist. Though her formal foray into the art world was in fashion illustration, she was inevitably driven to more expansive forms of self-expression, self-exploration and articulations of self-love through painting from thought-provoking self-portraits to boundless abstract pieces. The Tacoma native's love for art has always been a thing, but she found a true passion in storytelling through painting. Initially attending school for fashion design, Martinez soon found herself more drawn to sketching and painting figures with each individual holding their very own story to tell. In partnership with Nordstrom, Cristina has returned to her fashion roots with a full collection of clothing, jewelry, childrenswear, and home items, all adorned with her vibrant art.
Source: Prettyphresh.com, Nordstrom.com, June & Mars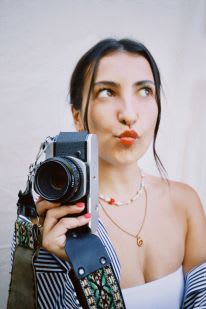 Jamie Pearl, photographer
corridor art
Artist Statement (excerpt):
Jamie Pearl is a Seattle-based photographer. A graduate of the University of Washington Photomedia and Communications programs, she focuses mostly on portraiture and travel photography. As of late, Jamie has been exploring themes of identity, beauty, and perspective in her photographs. She is excited by any opportunity to create a photograph and present the subject in the most raw, authentic way possible whether that be through a black and white film portrait or a digital flash snapshot. Jamie is inspired by her friends and family, the incredible places she has had the privilege of traveling to, and anything bright and colorful. Most of all, Jamie just wants to keep creating, questioning, and growing as an artist.jamiepixx.com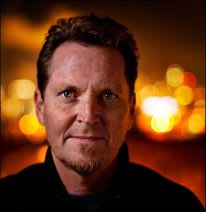 Brent Smith, photographer
corridor art and fitness center mural
About the artist:
Brent Smith is a Seattle-based photographer. As the son of an artist, Brent has always been a creative person. Not long after taking up photography, Brent began doing competitions. Covering a wide range of photographic genres, competitions gave Brent diverse experience and an appreciation for a broad range of photography. Brent has taken his passion for photography into the professional realm and feels truly blessed to be making a living doing something he loves. B Smith Images